Regular price
RM3,298.00 MYR
Regular price
Sale price
RM3,298.00 MYR
Unit price
per
Sale
Sold out
Download Reencle Brochure here.
Need a Guide on How to Use Reencle? Click Here
Converts Food Scraps into Nutrient-Rich Fertilizer | Add Food Anytime | Zero Odor | 14L Total Capacity
Compost Capacity 

Optimum per day 0.5kg, maximum per day 1kg.
Battery/Voltage 

No battery. Powered by AC adaptor. 220V - 240V/60Hz
Things in the box

1 Reencle Food Waste Recycler
1 Microorganism Package
1 instruction Manual
1 Power Cable
1 Compost Shovel
Certification

CB, KC, CE mark, Patent of microorganism, Various certi for functions (decomposition, Salt, Bacteria)
View full details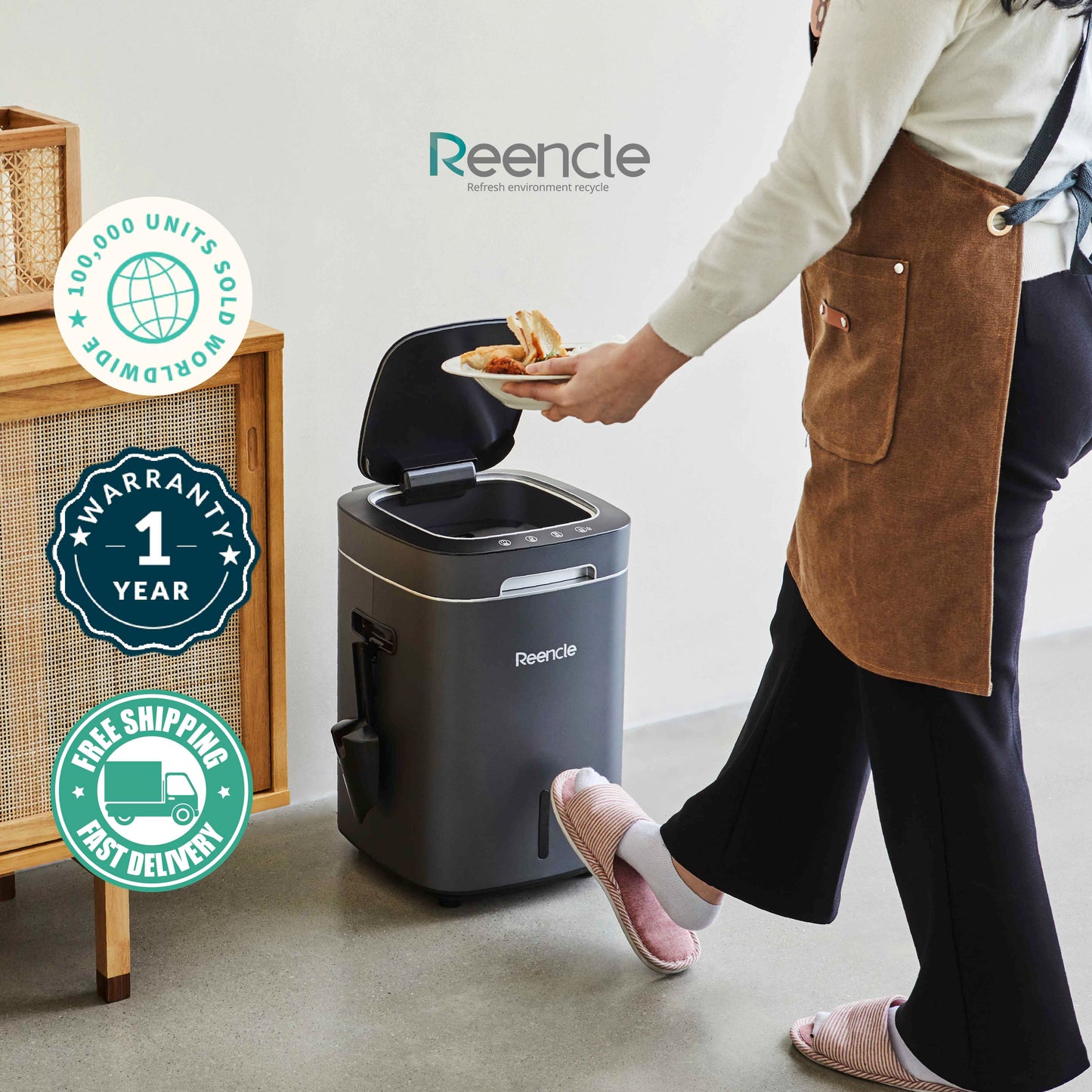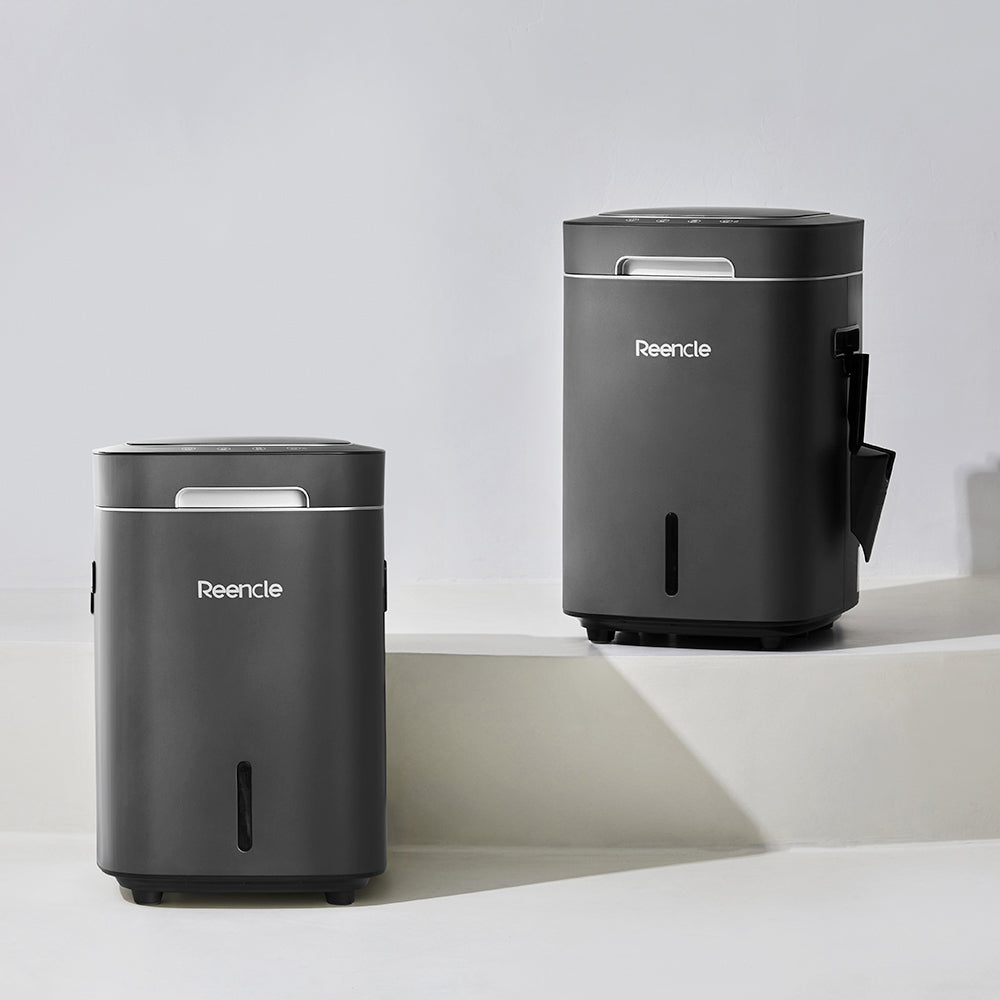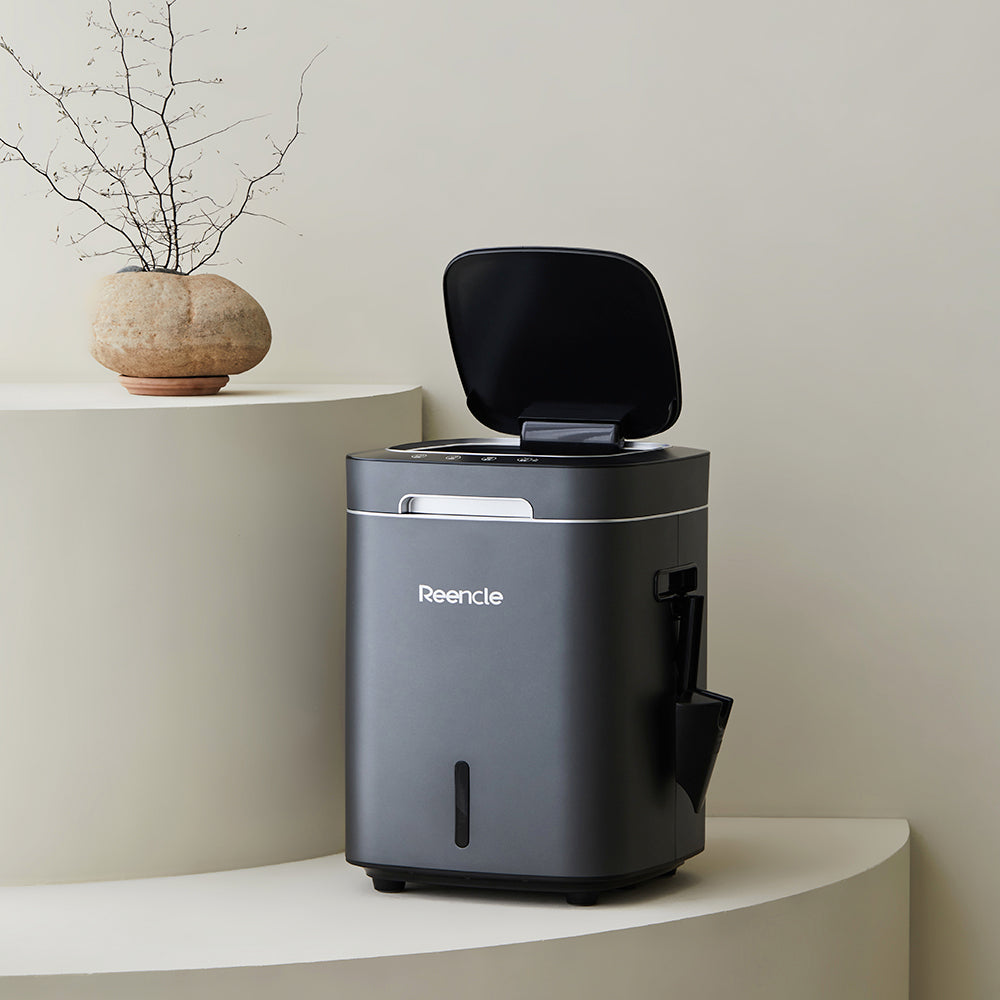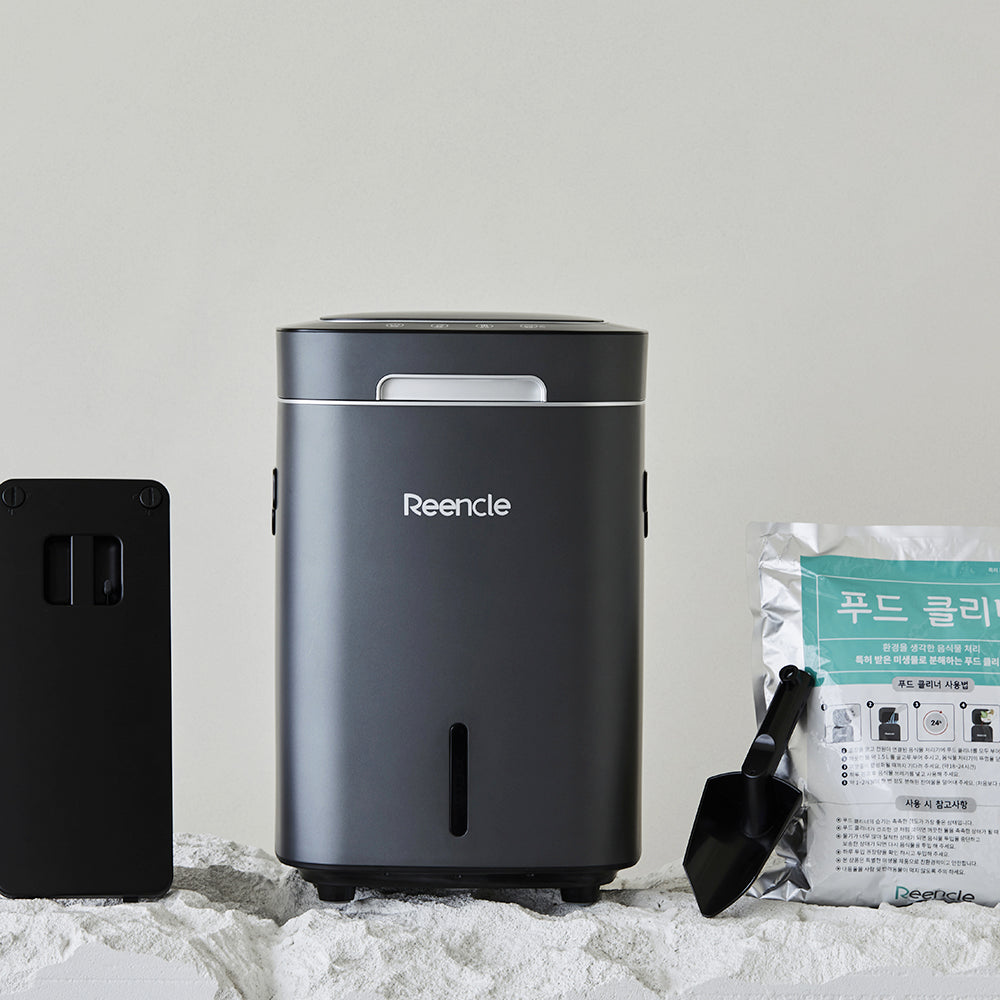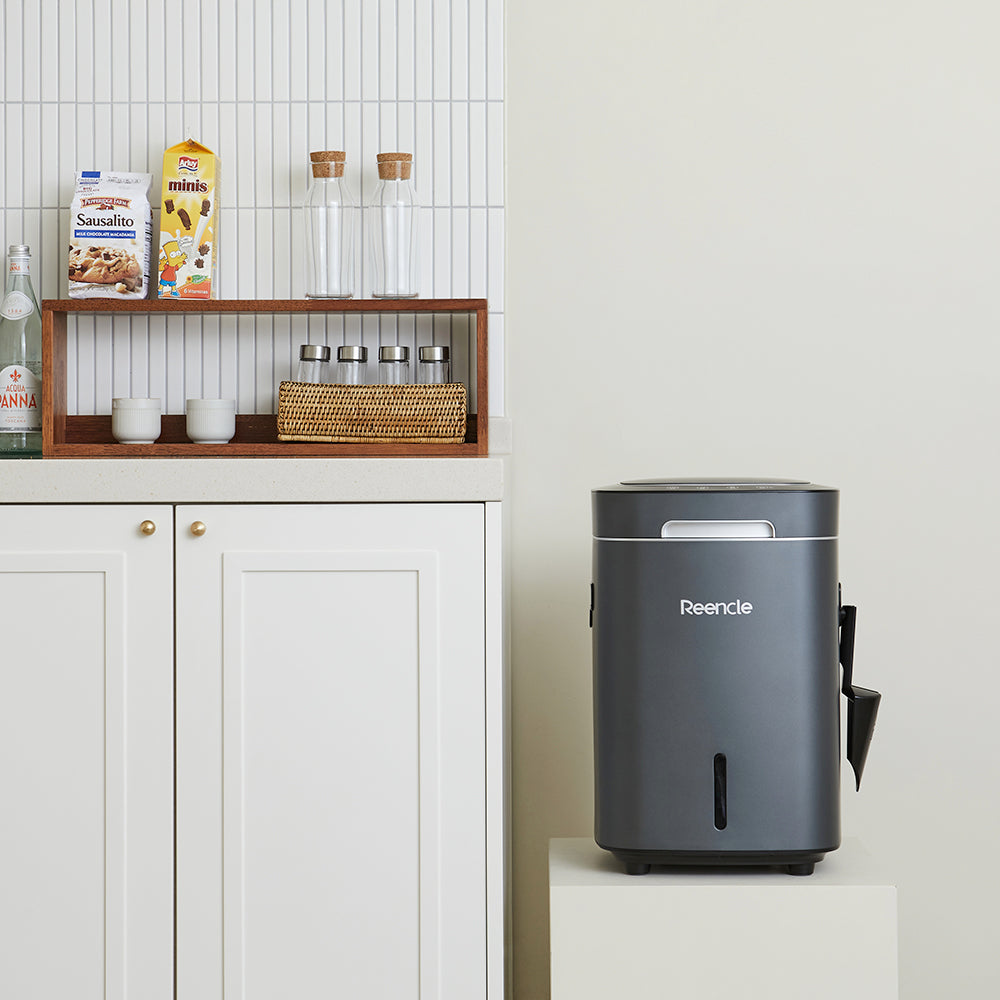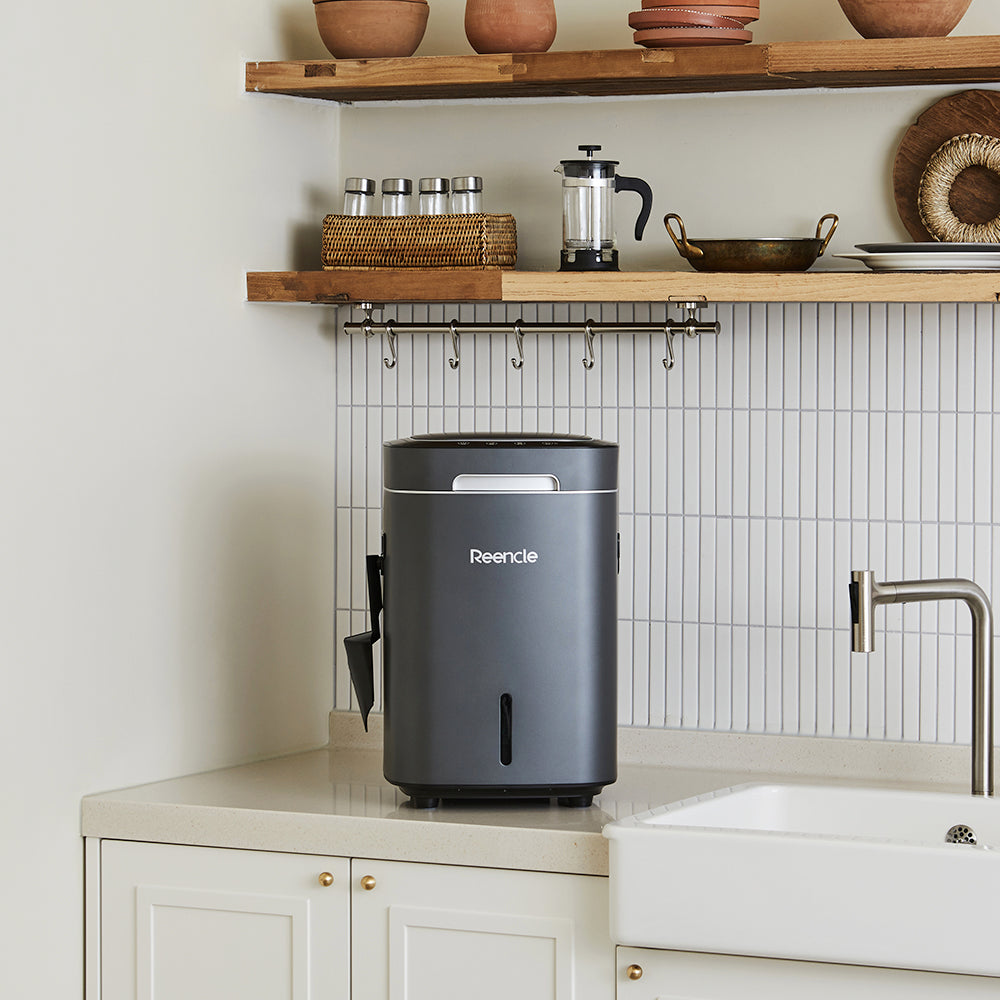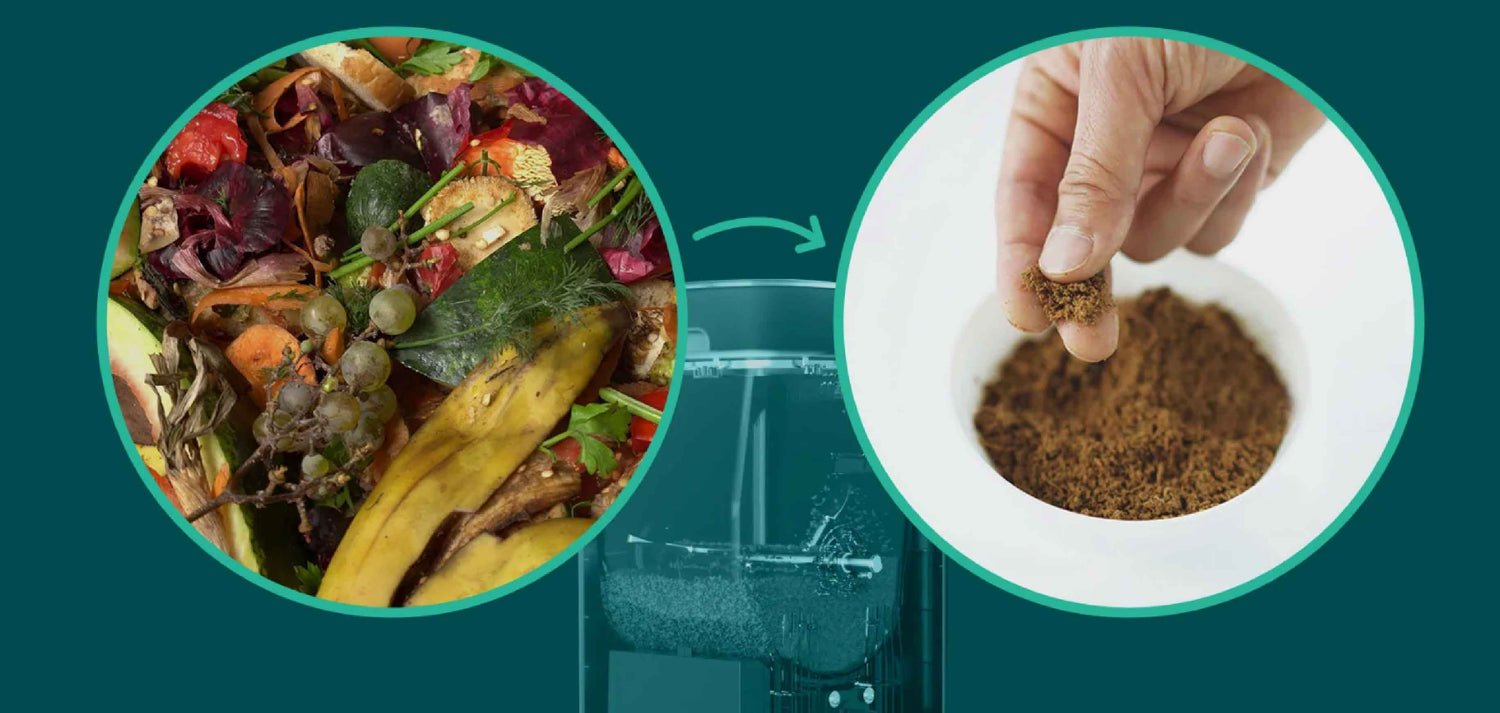 Turn Food Waste into Garden Fuel
Cultivate ReencleMicrobe™ - your own microorganisms especially selected to devour food waste, no matter how salty or acidic. The result? Ready-to-use, homemade organic super food for your plants.
How it works
1. Collect Food Waste

Pour the food waste into Reencle.

2. Wait for the food waste to decompose

Wait for 2-24 hours to let the ReencleMicrobe™ decompose food waste.

3. Use it as fertiliser

Add the compost near the plant and water it daily.
A Revolutionary Smart Kitchen Appliance
Contact Free Sensors

Zero Odor 3-layer Filter System

14L Total Capacity

Self-replicating  Reencle Microbe™

Silent Operation

Organic Rich Compost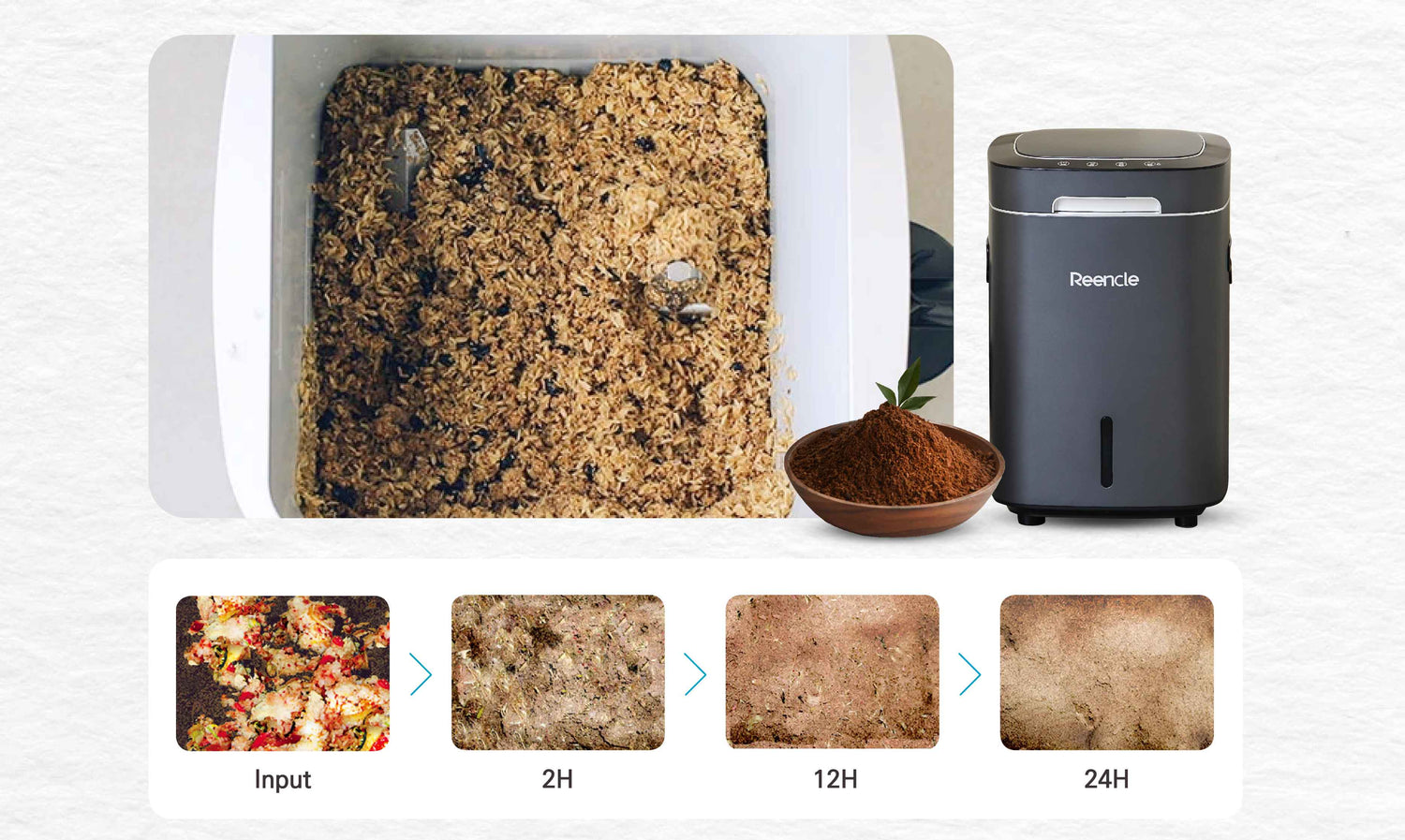 Fertilizer-Ready in as Short as 2 Hours*
The fertilizer created from the Reencle Composter can be spread on top of the soil of your lawn,
garden, or indoor potted plants, releasing rich nutrients into the soil where it travels directly into the
roots of your plants.
Process These Foods & More
Fruit

Vegetables

Cheese

Meat or Fish

Noodles or Grain

Cookies & Bread

Cooked Eggs

Pizza Crusts

Sausage, Salami

Cake
Reencle it!
Reduce up to 90% of your food waste with Reencle in your household.
Reencle Technology
Reencle's technological mechanism emulates the human digestive system. Similar to all tiny microbes in your gut that digest what you eat. ReencleMicrobe™ , named Bacillus breakdown and transform food waste into compost.
Say Goodbye to Stink and Ick
Breakthrough 3-layer filter system ensures odor free composting. Enjoy convenience of fast organic composting without odor.
• Odor erasing
• ReencleMicrobe™Mesh
• Carbon Filter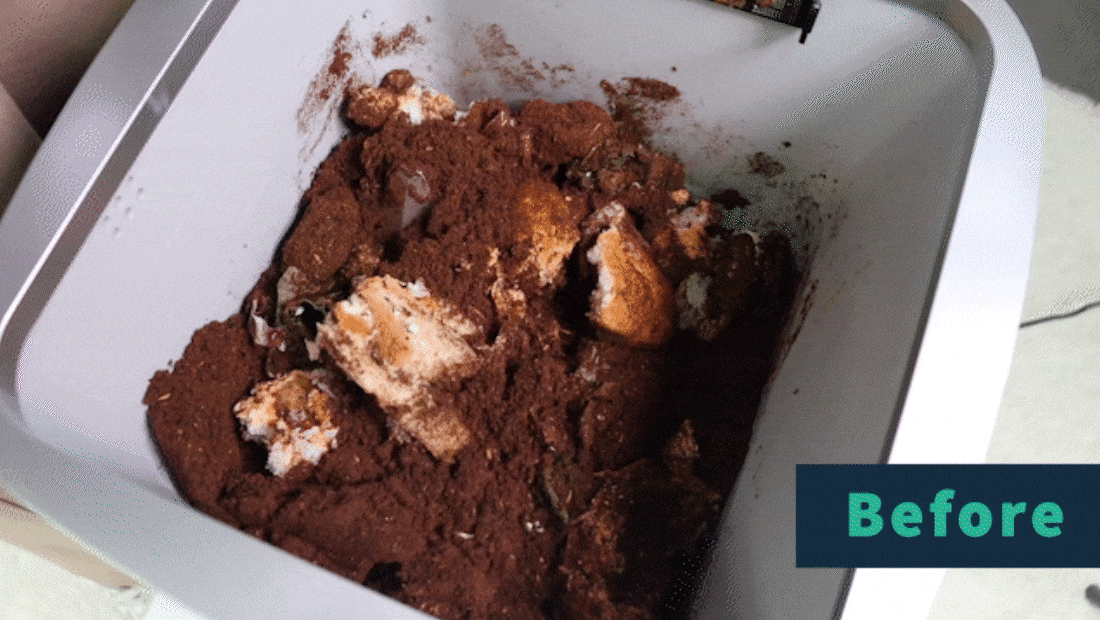 Low Maintenance ReencleMicrobe™
The ReencleMicrobe™ can survive in high acidity and high salinity environments and at extreme temperatures. It doesn't need to be replaced and can be used for cycle after cycle.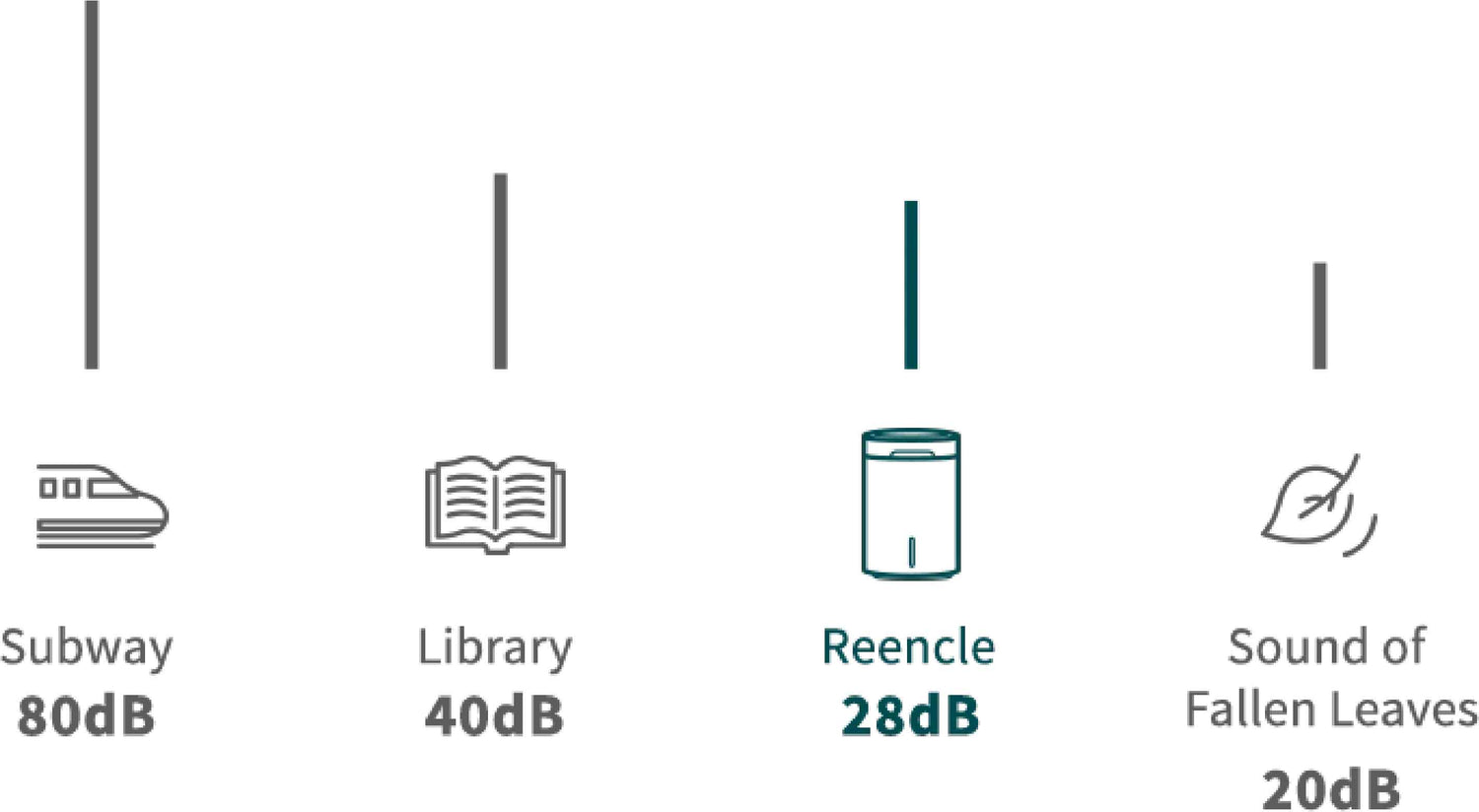 Silent Operation
Reencle operates quietly under the level of 28dB, making it the quietest composter on the market.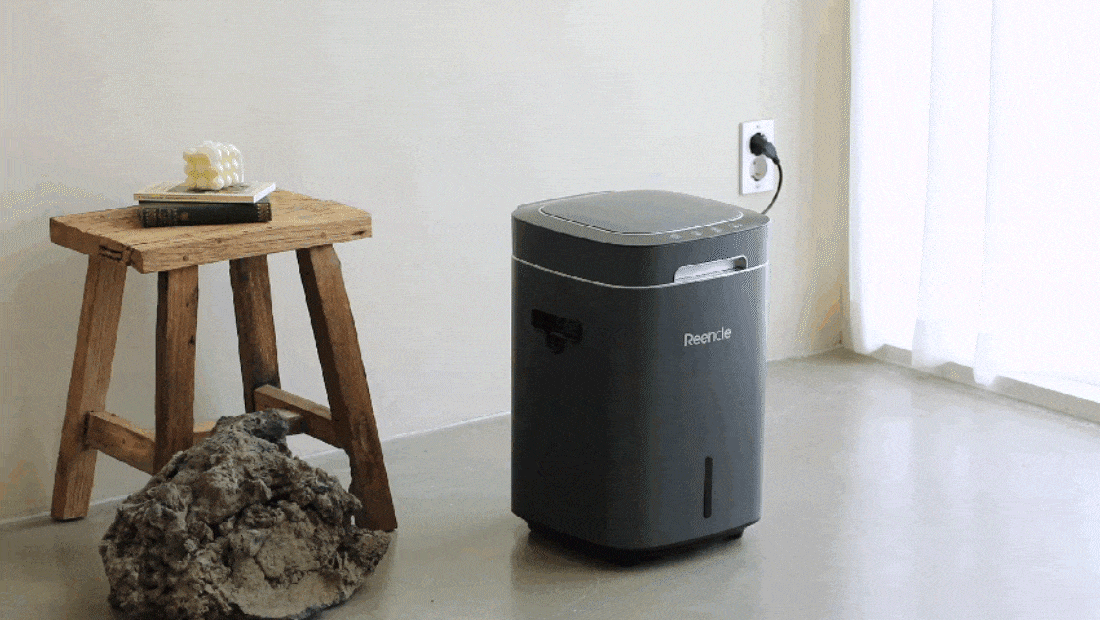 Touchless Step Motion Sensor
Get Reencle's attention with your foot, or a wave of your hand — and the lid will open automatically.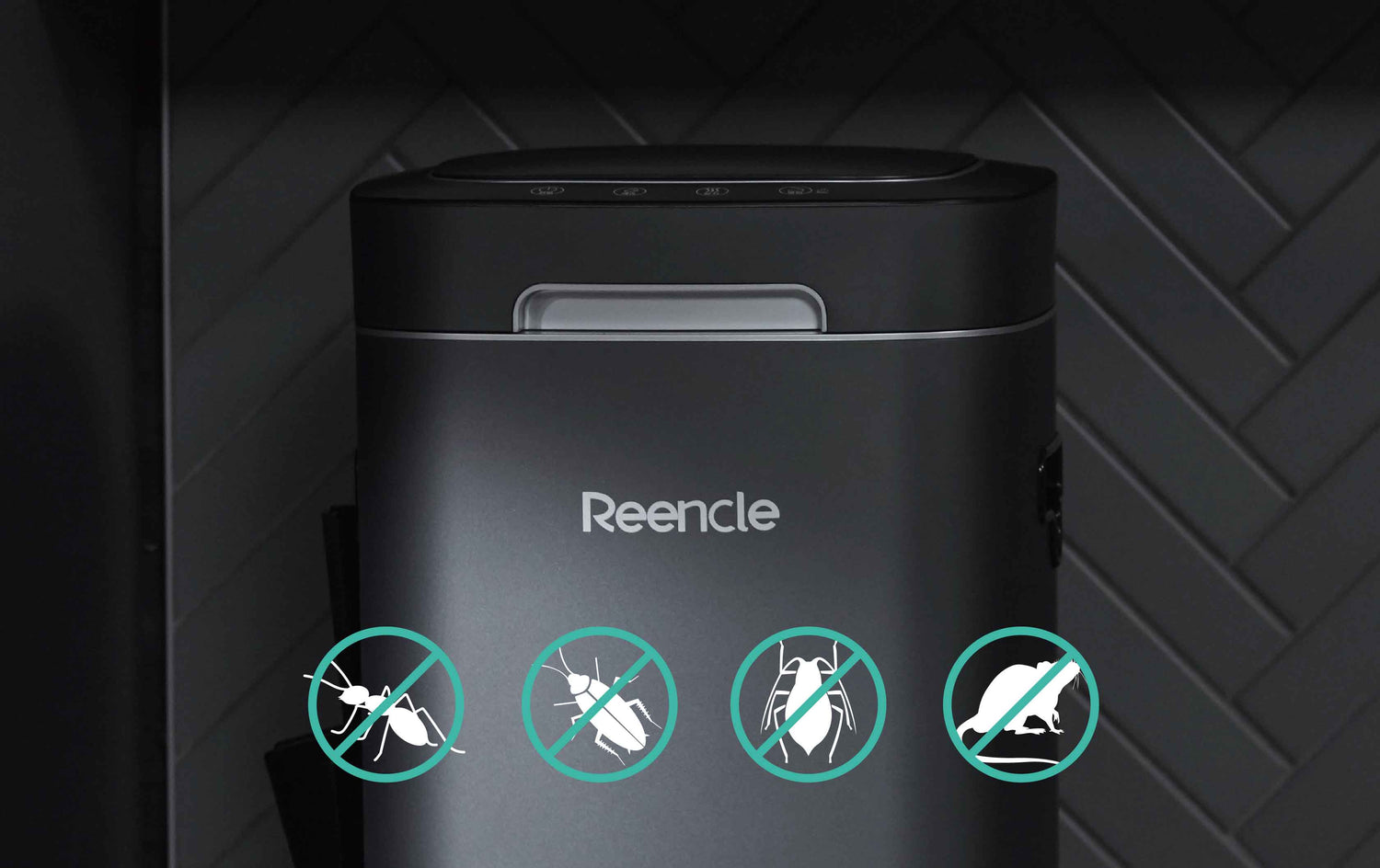 Get Rid of Nasty Pests
Food waste typically sits in your dustbin for days, attracting all kinds of household pests like maggots, rats, ants and fruit flies. Reencle ensures a pest-free environment while your food waste is turned into nutrient-rich compost.
What's in the box?
Carbon Filter x 2 & Shovel

Self perpetuating

ReencleMicrobe™
Shipping
WHERE WE SHIP

We are able to ship to the whole of Malaysia. If you stay outside of Malaysia and wish to purchase Reencle, drop us a note via the contact form and we will put you in touch with the international sales team.

WHEN WE SHIP

Ready stock orders are shipped within 3-5 days.

WHY ORDER NOW

By pre-ordering now, you'll get to save more compared to the retail selling price of Reencle. Offers like this won't be repeated in the near future, so placing your order now is ideal.